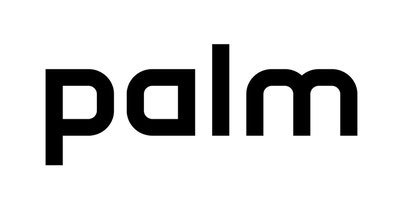 Palm, Inc. - US-amerikanischer Hersteller von PDAs und Smartphones auf Basis von Palm OS - Zire Produktlinien, Wolfram, Treo und Zubehör. In der Vergangenheit produzierte auch Palmenfamilie. Im Jahr 2010, erworben von Hewlett-Packard Corporation, und am Ende des Jahres 2014 wechselte die Marke «Palm» zur TCL Corporation.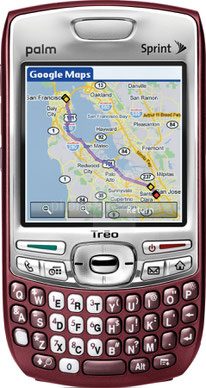 Palm Computing, Inc. wurde 1992 gegründet, seine Gründer - Jeff Hawkins (Jeff Hawkins), Donna Dubinsky (Donna Dubinsky) und Ed Colligan (Ed Colligan) - später wurde Palm Pilot Erfinder. Das Unternehmen wurde gegründet, um ein Handheld-Gerät namens Zoomer zu entwickeln. Das Gerät wurde von Casio, vermarktet von der Tandy, und Palm hat Software an das Gerät kann als persönlicher Organisator arbeiten. Zoomer ergriff ein kommerzielles Versagen, aber Palm gelang es, dank der Verkäufe der Synchronisationssoftware für HP Produkte und Handschrifterkennungssoftware für den Apple Newton zu überleben.
Im Jahr 1995 wurde das Unternehmen von einem Unternehmen U.S. Robotics gekauft. Im Jahr 1997, nachdem die U.S. Robotics von 3Com erworben wurde, wurde Palm eine Tochtergesellschaft von 3Com. Im Juni 1998 wurden die Gründer von Palm unglücklich mit der Richtung, in der die Lead Company 3Com, verließ das Unternehmen und gründete Handspring.
3Com machte den Palm zu einem unabhängigen Unternehmen, und ab 2. März 2000 begannen seine Aktien auf dem NASDAQ-Gelände zu handeln.
Im Jahr 2001 erwarb Palm, Inc. für 11 Millionen US-Dollar die Vermögenswerte der Firma Be Inc., nach der das Liquidationsverfahren von Be Inc. begonnen wurde
Im September 2003, die Firma Be Inc. Sie gewann eine Klage gegen die Microsoft und beschuldigte es von unlauteren Wettbewerb ist die Tatsache, dass sie verbot PC-Hersteller auf ihre Produkte Betriebssysteme außer Windows installieren. Als Ergebnis der Gerichtsentscheidung Microsoft bezahlt Be Inc. 23,25 Millionen Dollar.
Im August 2003 wurde der Unternehmensbereich dedizierte Geräte, wurde mit Handspring verschmolzen und eine eigene Firma palmOne, Inc. zugewiesen. Dabei wurde die Entwicklung von Software (Palm OS) als PalmSource, Inc bekannt; Marke "Palm" im Besitz der beiden Unternehmen zusammen. Im April 2005 erwarb palmOne PalmSource aus seinem Anteil im Besitz der Marke «Palm» für 30 Millionen Dollar. Im Juli 2005 war palmOne die neu genannte Palm, Inc.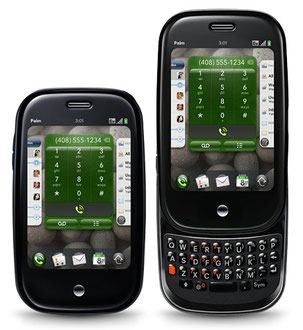 September 26, 2005 Palm disseminated information about their partnership with Verizon and Microsoft to create a new device Palm Treo 700w, working under Windows Mobile. On the basis of sales device was announced at the CES 2006 show in early January 2006.
In December 2006, Palm, Inc. for $ 44 million acquired from ACCESS Co., Ltd. (Swallowed PalmSource, Inc.) a perpetual license to the source code for Palm OS 5.4 Garnet, allowing it to be modified and used in any of its products. However, Palm, Inc. refused to Access Linux Platform Licensing and began developing its own version of an operating system based on the Linux kernel.
January 8, 2009 at CES in Las Vegas was presented the new version of the operating system based on Linux kernel, called Palm webOS, and also announced the first smart phone operating system in which this will be applied - Palm Pre (for the US market).
A February 11, 2009 at an investor conference Ed Colligan said that Palm Company, Inc. will no longer produce products based on PalmOS - and all of the company's efforts will be focused on the development of Palm webOS.
In April 2010 it was announced that the sale of Palm Hewlett-Packard for $ 1.2 billion (it is interesting that at the beginning of 2010, the owner of 30% shares of Palm was Bono (Paul David Hewson), leader of the Irish rock band U2). July 1, 2010 the transaction was successfully closed, and Palm finally absorbed by Hewlett-Packard.
In December 2014 it became known that the Chinese electronics maker TCL Corporation, the parent company Alcatel OneTouch, bought from HP Palm brand. TCL plans to "recreate» Palm with a new company to be established in the territory of the United States Silicon Valley.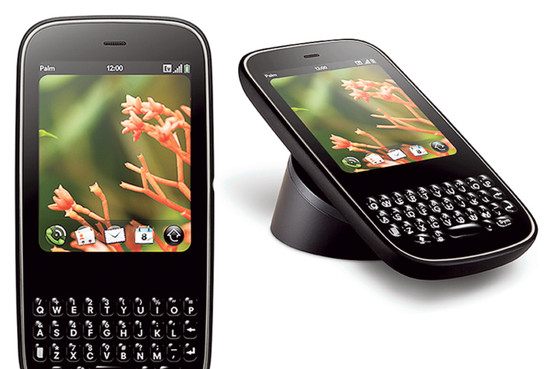 Die Modelle des Unternehmens im Jahr 2010:
     Palm Pre 2 - erschienen im Oktober 2010.
     Palm Pre Plus - veröffentlicht im März 2010.
     Palm Pixi Plus - veröffentlicht im März 2010.
Die Modelle der Firma 2008-2009:
    Palm Pixi - erschienen im September 2009.
    Palm Pre - veröffentlicht im Juni 2009, ein revolutionäres Gerät der Firma Palm, positionierte es als «iPhone Killer '. Das Gerät basiert auf einem völlig neuen Palm webOS Betriebssystem, das in den Labors von Palm Inc. entwickelt wurde.
    Treo Centro - höchstwahrscheinlich ist es das letzte Gerät auf dem Palm OS Betriebssystem, das von Palm veröffentlicht wird
    Treo Pro - das aktuelle, das Flaggschiff-Modell des Gerätes mit Windows Mobile
    Treo 750v - ein Kommunikator mit Windows Mobile
    Treo 700p - PDA mit Palm OS
    Treo 700w - PDA mit Windows Mobile
    Treo 650/680 - Kommunikatoren für Palm OS
    LifeDrive - ein Gerät mit Festplatte 4 GB
    Palm TX - Mittelklasse-Gerät weiter Wolfram Linie
    Palm Z21 - der erste PDA mit Palm OS 5.0 OS (Garnet). Auch das erste Gerät, in dem der Prozessor durch Motorola ARM Prozessor ersetzt wurde